In today's digital age, hashtags have become an integral part of social media culture. These popular symbols, denoted by the pound sign, serve as a way to categorize and connect content on platforms like Instagram and Twitter. Teens have embraced hashtags as a means of expression and self-identification. They use them to showcase their interests, opinions, and even emotions. From the ever-present #selfie to the trending #OOTD (Outfit Of The Day), teens have created a virtual lexicon of hashtags that resonate with their generation. These hashtags provide a sense of belonging. They also serve as a means of discovering new trends and connecting with like-minded individuals across the globe. In this post, we'll share some of the top trending hashtags every parent needs to know.
Whether it's #relationshipgoals or #instalove, hashtags have become an integral part of teen culture. Hashtags allow them to share their lives and experiences in a language all their own.
We as a team at Chatstat have come up with hashtags we use, hear and see ourselves as adults. We have also collected top hashtags from cyber safety professionals, students and teachers. As well as Urban Dictionary and All Pro Dad to help you better understand hashtags and their meanings. 
Slang Hashtags that could be Alarming:
#frape = Facebook rape; posting to someone else's profile when they leave it logged in.
#thinsp = "thinspo" or "thinspiration"
#turnup = lets get drunk
#nsfw = not safe for work (nudes)
#yag = you are gay
#bizzle = another word for b***h
#derp = stupid
#butters = ugly
#cu46 = See you for sex
#secretsociety123 = a community of people who engage in NSSH, or non-suicidal self-harm
Sexual Hashtags:
#lmirl = let's meet in real life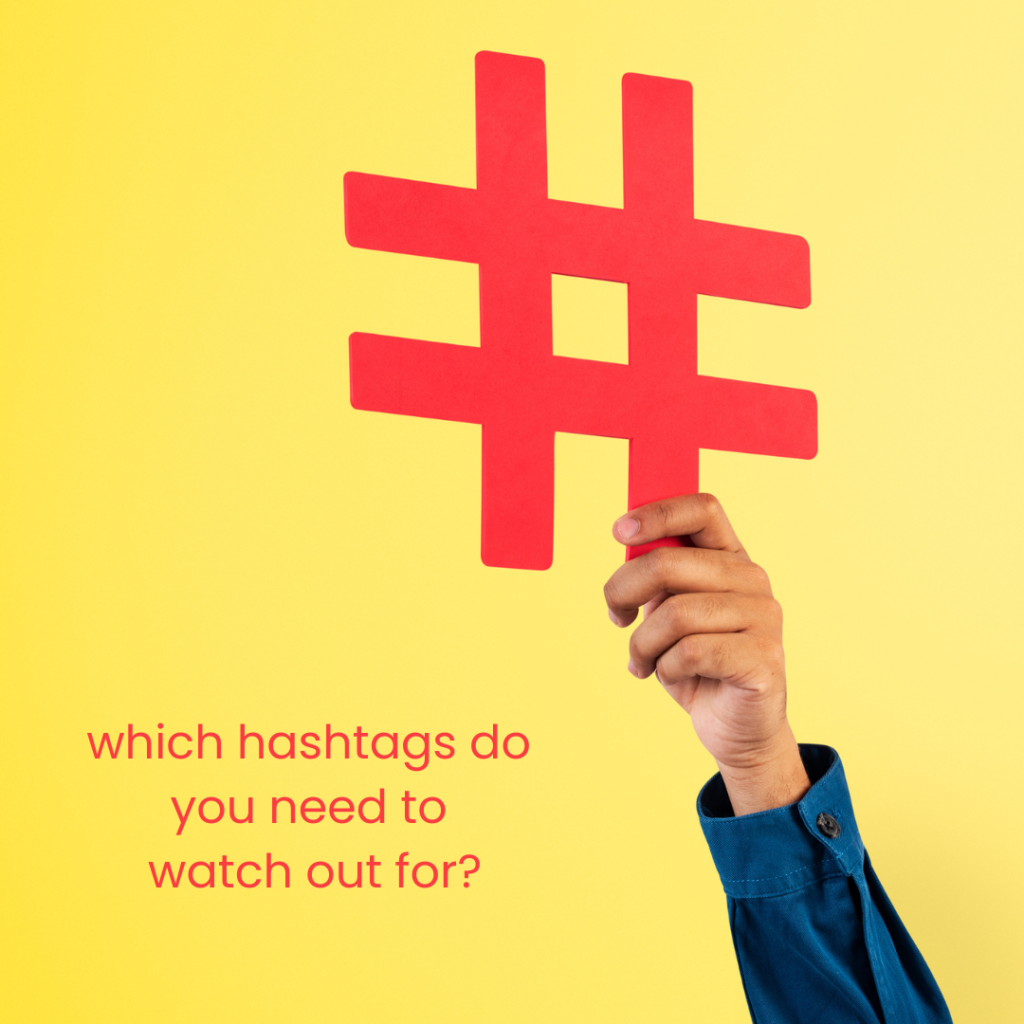 #pron = Porn
#bae = babe
#sexed = had sex
#ASLP = Age, Sex, Location, Photo
#GNRN = get naked right now
#THOT = promiscuous girl
#sexting = sending sexual texts
#6 = sex
#69 = oral sex
#doug – To insert entire fist into the vagina or anus
Self-Harm Hashtags:
#depression, #deb #suicidal, #sue, #razors, #harm, #selfharmmm, #selfinjury, #cuts, #worthless, #broken, #sleepless, #tears, #heartbreak, #useless, #cantsleep, #helpme, #killme #suicide #killmenow, #gokillyourself, #sad, #noonelovesme
Self-Image Hashtags:
#secretsociety123, #imnotokay, #bulimic, #ed, #bulimia, #fakesmile, #eatingdisorder, #anorexic, #ana, #depression #anorexia #hipbones #purge #worthless #anxiety #mia #helpme #binge #paranoia #blithe #ugly #youreugly #selfhate #imugly #skinnyb****h #tooskinny #imfat #fat #imsofat #pig,
#ednos = "eating disorder not otherwise specified"
Drug Use Hashtags:
#speed, #hash, #weed, #maryjane, #blow (cocaine), #snow (cocaine),#coke (cocaine), #420, #tina (crystal meth), #addiction, #addicted, #trap, #drugoverdose
Bullying Hashtags:
#gokillyourself, #youregay, #youreugly, #derp (stupid), #butters (ugly), #rab (rude @ss, b****h), #bully, #bullied, #ihateyou, #jelly (jealous), #chirped (made fun of), #merk, #merked (beat up), #ratchet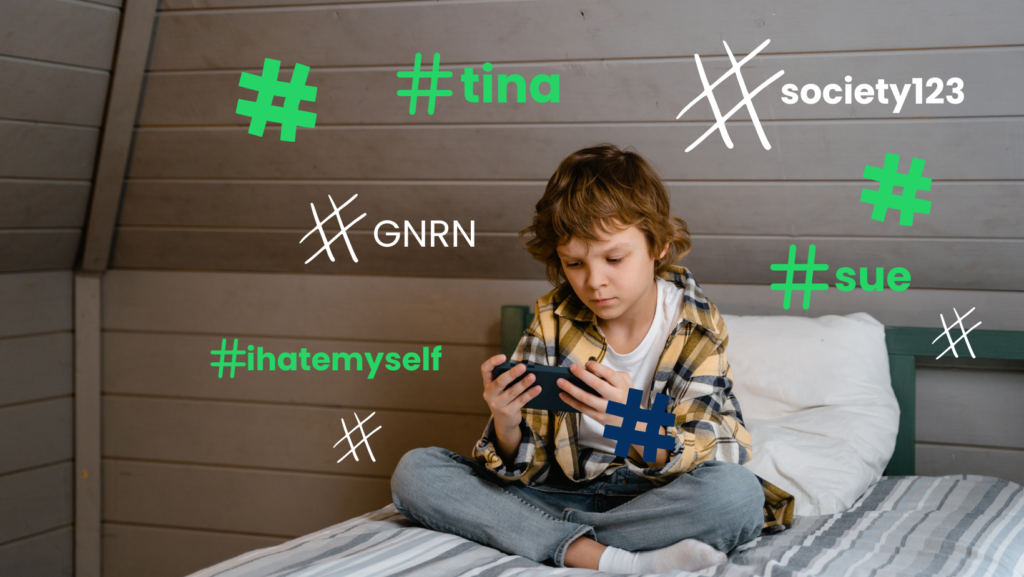 Hashtags have become an integral part of teen culture. These hashtags allow them to express themselves and connect with like-minded individuals across social media platforms. From the popular #selfie to the trending #OOTD, teens have created a virtual lexicon of hashtags. These hashtags resonate with their generation and common interests. However, it's important for parents and guardians to be aware of these hashtags that may pose potential risks. By understanding the meanings behind these hashtags, we can better protect and guide our teens in the digital world. We hope the hashtags we have shared can serve as a resource for parents. As well as to have conversations with their children about online safety and responsible social media usage. Be aware there are plenty more hashtags out there and we will try our best to continually update our list.
Join us in creating a safer online environment for our teens by staying informed and engaged. Help us by commenting below with any hastags you think every parent should know.
Let us help you keep your kids safe and sign up to Chatstat now.
Check out our post about Top Emoji's All Parents Need to Know